Niya is the cat pet of Shawn as seen The Secret World of Arrietty.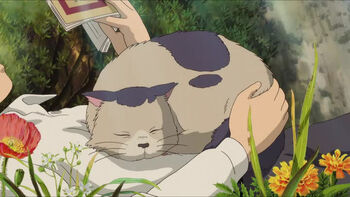 In film
Niya appears at the beginning of the movie in his house. He chases Arrietty, though later he befriends her.
Looks
Niya is a large beige cat with dark gray patches and a pale muzzle.